Hi guys! You might be wondering why I'm going to be posting pictures of me in my underwear here! Well, I wanted to inform you all about accurate bra sizing.
In this picture, you can see I'm not really packing much in the chest department. I'm not wearing a bra of any sort, by the way. You would probably guess that I'm an A-cup if you already know how to properly fit bras, but I actually measure at 24F.
Yes, duckface. It's supposed to be a ridiculous picture
With my measurements of 24 ribcage and 31 bust, I get the size 24F. Wait, what? 24F? Do they even make this size? Yes and no. The size exists, but currently only Ewa Michalak (a bra manufacturer) makes this size, and even then it's a custom size.
Bra sizes are normally made in 28 bands and onwards, in 2-inch increments. Cup sizes are determined by how many inches the cup size differs from the band size, in simpler words, cup size is relative to band size.. In my case, 31-24=7. According to the chart below, a 7 inch difference is an F cup.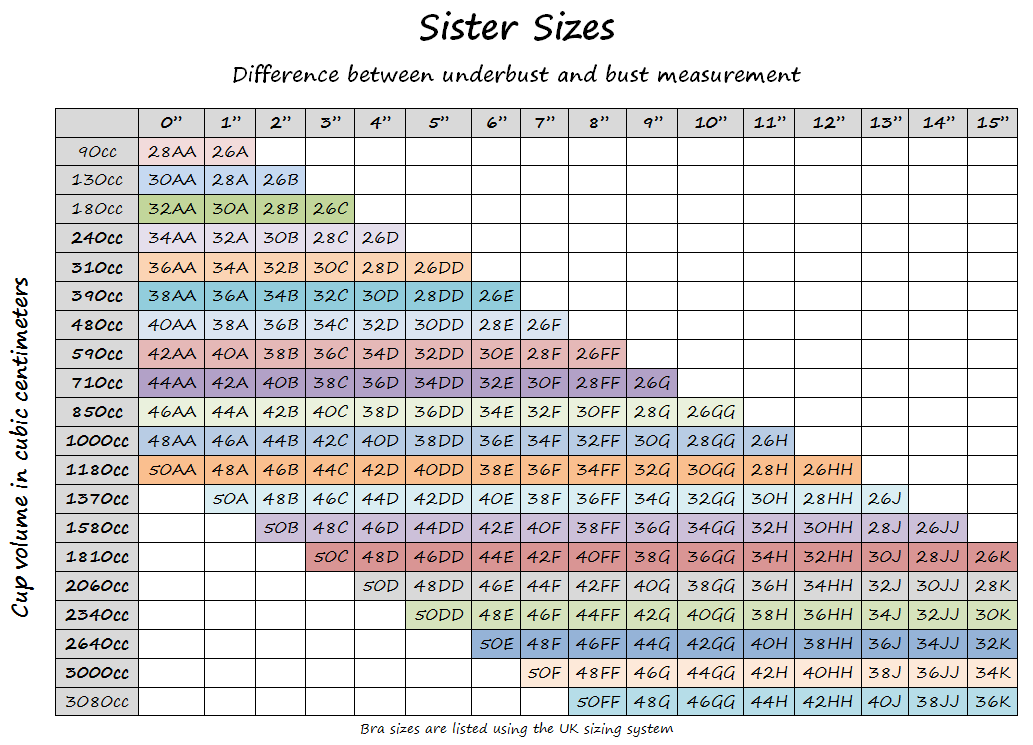 Click for a larger view! courtesy of a redditor from r/abrathatfits (name will be edited when I check it!)
Sizing isn't about how big your boobs look to you or others. It's about how the bra fits on you! Different manufacturers size bras slightly differently. Even bras by the same manufacturer may vary in size depending on the model. So you might be wondering, how can I find out if a bra fits?
Busty Resources
can point you in the right direction with a guide on how to measure yourself to find a starting point to finding your perfect size.
ON TO THE REVIEW!
Since the 24F I should be wearing is kind of expensive if I custom order it (currently the only way to get it), I ordered a couple Limited Collection Marks and Spencer bras in 28DD. 28DD is the sister size of 24F, meaning if I go up in band sizes but want to keep the cup volume, I add two to the band size and go down a letter (or double letter, as in the case of Ds, Fs, Gs etc).
Sorry about the unshaved pits, my husband is living No Shave November vicariously through my armpits
As you can see, a 28DD is nowhere near humongous. This is a push-up bra, too. I will restate this: cup size is relative to band size.
My thoughts on this bra:
The straps are waaay too wide set for me. I don't feel very comfortable with the strap placement. The band is snug, and does not ride up when hooked on the first one (Ladies, that is how you can tell if the band fits!). I don't experience any quadboobing, nor gapping (how you can tell the cup fits). It's a pretty good bra, and I can only imagine that the bra would fit much much better on someone with a 28 inch rib cage measurement.
I would buy maybe another of these bras, I feel like I look fantastic in it :3
More reviews to come!
Bayewulf